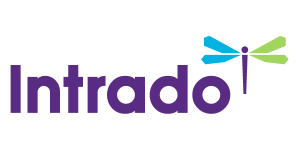 Utah Governor Signs New Laws to Protect Children from the Harms of Social Media Usage
/EIN News/ --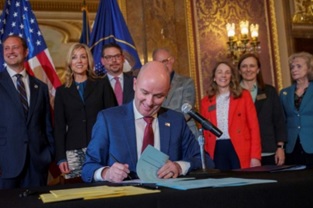 PHOENIX, March 28, 2023 (GLOBE NEWSWIRE) -- RAADR, Inc. (OTC PINK: RDAR), a technology and software development company that provides cutting edge solutions to detect and combat cyber-bullying and cyber-harassment throughout the internet on social media platforms announced today that Utah Gov. Spencer Cox signed two bills at the Capitol building in Salt Lake City on March 23, 2023.

Children and teens in Utah would lose access to social media apps such as TikTok if they don't have parental consent and face other restrictions under a first-in-the-nation law designed to shield young people from the addictive platforms, prohibit kids under 18 from using social media between the hours of 10:30 p.m. and 6:30 a.m., and require age verification for anyone who wants to use social media in the state. Collectively, they seek to prevent children from being lured to apps by addictive features and from having ads promoted to them. Raadr believes this is a fantastic step to detect and combat cyber-bullying and cyber-harassment by getting parents more involved with the process. The Raadr app allows children, parents, school districts and law enforcement to monitor bullying and other threatening behavior across social media and the metaverse in real time.
Brian "Baldy" Baldinger , Raadr Brand Ambassador stated, "I think this is a huge step in the right direction. I'm sure other states will be soon to follow Utah's lead. This just further proves the need of the Raadr app! "
Jacob DiMartino, Raadr CEO, stated, "This type of social media law is much needed in every state, not just Utah. The more parents are involved the more we will see a significant decrease in cyber bullying, suicide and campus violence. Parents need to be vigilant when it comes to their children's online activity and this is a great thing for Utah families."
Cyberbullying is bullying that takes place over digital devices like cell phones, computers, and tablets. Cyberbullying can occur through SMS, Text, and apps, or online in social media, forums, or gaming where people can view, participate in, or share content. Cyberbullying includes sending, posting, or sharing negative, harmful, false, or mean content about someone else. It can include sharing personal or private information about someone else causing embarrassment or humiliation. Some cyberbullying crosses the line into unlawful or criminal behavior.
The most common places where cyberbullying occurs are Social Media, such as Facebook, Instagram, Snapchat, and Tik Tok, Text messaging and messaging apps on mobile or tablet devices, Instant messaging, direct messaging, and online chatting over the internet, Online forums, chat rooms, and message boards,such as Reddit, Email and Online gaming communities.
Further information can be found at StopBullying.Gov
ABOUT RAADR, INC.
RAADR (OTC "RDAR") publishes software that protects children who use social media and the internet. Known as the internet anti-bullying company, RAADR's products allow children, parents, school districts and law enforcement to monitor bullying and other threatening behavior across social media and the metaverse in real time. RAADR Parental 2.0, which is a parental monitoring and student reporting social media application, allows parents to protect children by using real time monitoring across all major social media platforms and the metaverse to report cyberbullying, suicidal thoughts and threatening behavior. Armed with many features including keyword tracking, real-time alerts, and site filtering, RAADR'S platform can determine in real time whether children or young adults are the victim or could be the victim of campus violence, cyber bullying, stalkers, bullies and other threatening behavior. According to a recent study conducted by www.security.org, over 21% percent of the kids studied between the ages of 10 and 18 have been cyberbullied. The RAADR app is available for download in the Google Play Store and the App Store.
SAFE HARBOR STATEMENT
This press release contains forward-looking statements that can be identified by terminology such as "believes," "expects," "potential," "plans," "suggests," "may," "should," "could," "intends," or similar expressions. Many forward-looking statements involve known and unknown risks, uncertainties and other factors that may cause actual results to be materially different from any future results implied by such statements. These factors include, but are not limited to, our ability to continue to enhance our products and systems to address industry changes, our ability to expand our customer base and retain existing customers, our ability to effectively compete in our market segment, the lack of public information on our company, our ability to raise sufficient capital to fund our business, operations, our ability to continue as a going concern, and a limited public market for our common stock, among other risks. Many factors are difficult to predict accurately and are generally beyond the company's control. Forward-looking statements speak only as to the date they are made, and we do not undertake to update forward-looking statements to reflect circumstances or events that occur after the date the forward-looking statements are made.
FOR MORE INFORMATION, PLEASE CONTACT:
Media Contact:
Jacob DiMartino,
jacob.d@raadr.com
A photo accompanying this announcement is available at https://www.globenewswire.com/NewsRoom/AttachmentNg/2f0355ac-b3d7-480e-9677-33602358766f


Powered by


EIN Presswire does not exercise editorial control over third-party content provided, uploaded, published, or distributed by users of EIN Presswire. We are a distributor, not a publisher, of 3rd party content. Such content may contain the views, opinions, statements, offers, and other material of the respective users, suppliers, participants, or authors.
Submit your press release